World War II and the Holocaust in Amsterdam
See important sites and monuments relating to the Nazi occupation of Amsterdam (1940-45). Let us be your guide and inform you about this traumatic episode in the Dutch capital's long history. An ideal tour for visitors who like to go off the beaten track and want to learn more about this important aspect of the city's past.
For those with a passion for history this is a tour not to be missed.
If you want to make a booking, please mail us (
info@historywalks.eu
) to ask which days are still open (also for a short-time booking; we are early birds and always see our mail in the morning, and in the days before).
If you try a booking with us, please be clear about the exact dates and time of day (morning or afternoon) on which you are available to do a tour with us, in order to avoid unnecessary e-mail correspondence as much as possible.
If you try a booking by email at short notice, one or two days before the intended date, please include a cell phone number or the number of your hotel in your message.
We do not accept bookings from tour operators. We prefer direct communication with our guests.
The price is 25 euro per person. A private walk is 150 euro.
If you feel positive about the walk, please do not give a tip but write a review on Tripadvisor.
The walk takes approx. 2,5 - 3 hours.
We prefer walking in small groups.
About half way through the walk a short break for a take-away coffee and/or a rest room visit is possible.
Because of its content, suggested minimum age is 13.
Following this
link
you will find other suggestions for activities in Amsterdam.
Don't forget to look at our Market Garden day trip.
Peter Schaapman & Ben de Jong
(if you have a @comcast.net adress, please take care: all our e-mails were rebounced, so please book via another adress: hotmail or gmail)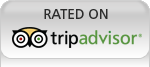 Following this Tripadvisor
link
you will see our rating.
Peter Schaapman
Creator of Historywalks.eu, has a 30-years career in televison and radio. He studied WWII and the Shoah in Amsterdam.
Ben de Jong
Ben de Jong is a retired history professor from the University of Amsterdam. For his profile see this
link
.